Research and Information Services
Click this
to update..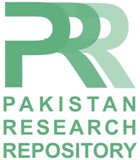 The Pakistan Research Repository is a project of the Higher Education Commission to promote the international visibility of research originating out of institutes of higher education in Pakistan.The aim of this service is to provide a single-entry access point.
The repository which is currently being populated with content, has already made the full-text of over 550 Ph.D. theses available in high-quality digitized format, whilst a further 200 have been digitized and are in the process of being uploaded onto repository and made available through the web. More Info...

The Science and Development Network
Access URL: http://www.scidev.net/
SciDev.Net offers you:
Access to the latest science and technology news, opinions and analysis, worldwide and in your region.

Policy briefs providing in-depth analysis of key topics in a concise format.

Regional gateways providing information directly relevant to your region.

Free access to selected full papers in Science and Nature normally only available through paid subscription.
Topics of focus includes:
Agri-biotech
Bird flu
Biodiversity
Brain drain
Climate change
Desert science
Ethics of research
Genomics
HIV/AIDS

Indigenous knowledge
Intellectual property rights
Malaria
Nanotechnology
R&D policy
Science communication e-guide
Science publishing
Technology transfer
Tsunami
The South Asia network:
The network includes Bangladesh, Bhutan, India, Maldives, Nepal, Pakistan and Sri Lanka, and provides news and features from across the region.

SciDev.Net is keen to collaborate with individuals and organisations in the region that are interested in building closer links between scientists, decision makers, the media and the public.

Nearly 3,000 people in South Asia receive SciDev.Netís weekly news emails.

SciDev.Net gets over 7,000 visits from South Asia each month.

SciDev.Net is building its network of freelance journalists from South Asia and so far 21 have written for the SciDev.Net website.

The Electronic Journal of Information Systems in Developing Countries (EJISDC) strives to become the foremost international forum for practitioners, teachers, researchers and policy makers to share their knowledge and experience in the design, development, implementation, management and evaluation of information systems and technologies in developing countries. Click here

World Bank Data Initiative

The World Bank is now allowing access to thousands of its datasets, which should help academics and practitioners work with the development data that was restricted to subscribers in the past.

For more information click here

Research Output from Pakistan 2007, 2008
Free Medical Journals
The following journals offer free online access to developing economies, based on either programs such as HINARI, or on a HighWire-based program offering access to countries appearing in the World Bank's list of "low income economies," plus Djibouti. Individual publishers use the list from the World Bank as a guideline for determining their policies, so some variation in access per publisher does occur. You do not need to sign up for this service as our software automatically detects the country you are connecting from and grants access accordingly.
---